Unique Approach,

Unmatched Results

.

Exceed user expectations and offer an experience
that goes above and beyond what's legally required.
WCAG 2.1 AA Compliant
Accessibility Toolbar
Our fully compliant, up-to-date toolbar is highly customizable and delivers unmatched performance on all modern browsers.
Built-in Screen Reader
The built-in screen reader enables text-to-speech right within your users' browsers.
Click-to-speech Cursor
Users can listen to specific blocks of text, buttons, labels, and more with click-to-speech.
Dyslexia-Friendly Fonts
Users can view your content with an award-winning, dyslexia-friendly font in just one tap.
Seizure-Safe Mode
"Seizure-Safe Mode" automatically dims colors, freezes animations, and stops videos.
(Super) Smart Audits:
Actionable, Reliable Insights
With Smart Audits, you'll never be left wondering again whether your website is really compliant and accessible to your users.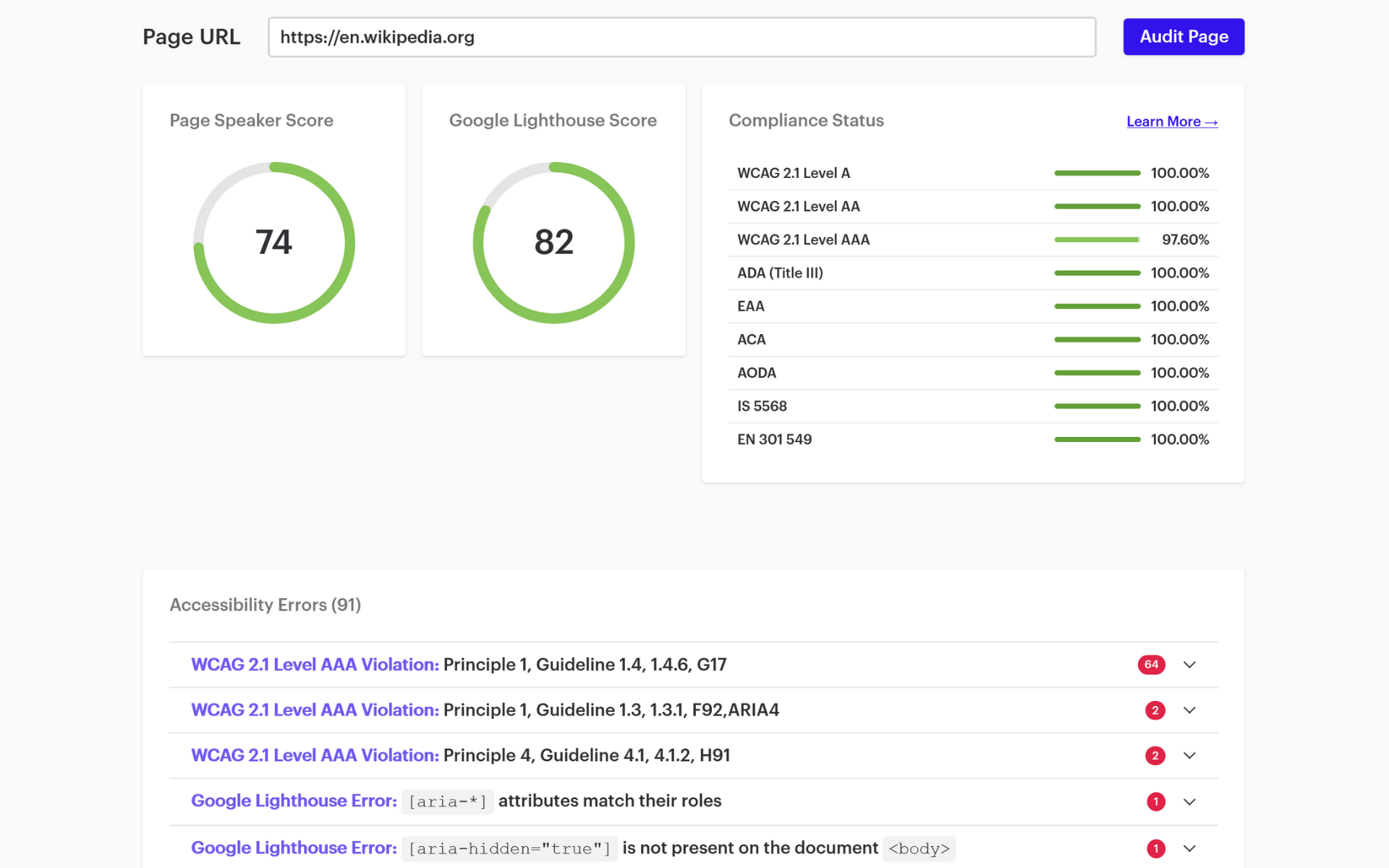 Spend less time on compliance, and more time building.
Page Speaker is very easy to install and works right alongside your favorite development frameworks and CMS platforms.